The iconic castle in the Golden Ghetto will change hands one again . . .
KC Biz Journal: Auction delivers buyer for Shawnee castle
Deets:
North Kansas City-based Cates Auction & Realty Co. Inc. conducted the bidding between June 13 and July 30. The floor for the bidding was $775,000; the property initially was listed with Shawnee-based Parkway Real Estate for $1.8 million. The structure was built in 1907 and sits on 1.11 acres at 12401 Johnson Drive.
Kelly bought the castle in 2003 and said it was dilapidated. She substantially renovated the property to restore its "hint of magic." Upgrades included a professional kitchen, and Kelly used the facility for an event space and then a farm-to-table restaurant, which closed in October 2017. Kelly said she is moving on to pursue other opportunities.
Correction . . . That should read
HER DAD BOUGHT HER A CASTLE
but her restaurant still didn't work out . . . Because most restaurants don't make it.
Also, the reviews were horrible and her concept was a flop mostly because it was always out of stock and the menu was pretty much a guessing game.
Moreover, most people talk endlessly about eating healthy right up until they order their food.
As for her opportunities . . .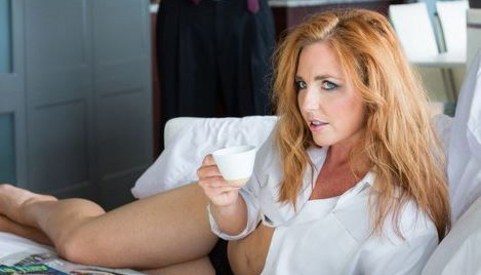 They mostly revolve around
her being damn hot if a collection of glam photos we found still lingering on Pintrest remain accurate.
We can only hope.
Developing . . .